Our Purpose, Our Principles
As a team of orthodontic professionals, our goal is to partner with our patients in providing uncompromisingly excellent orthodontic treatment, a friendly office atmosphere and genuine personal care to meet individual needs. We want each patient to come away with not only a beautiful, healthy smile, but also with a rewarding treatment experience.
Our People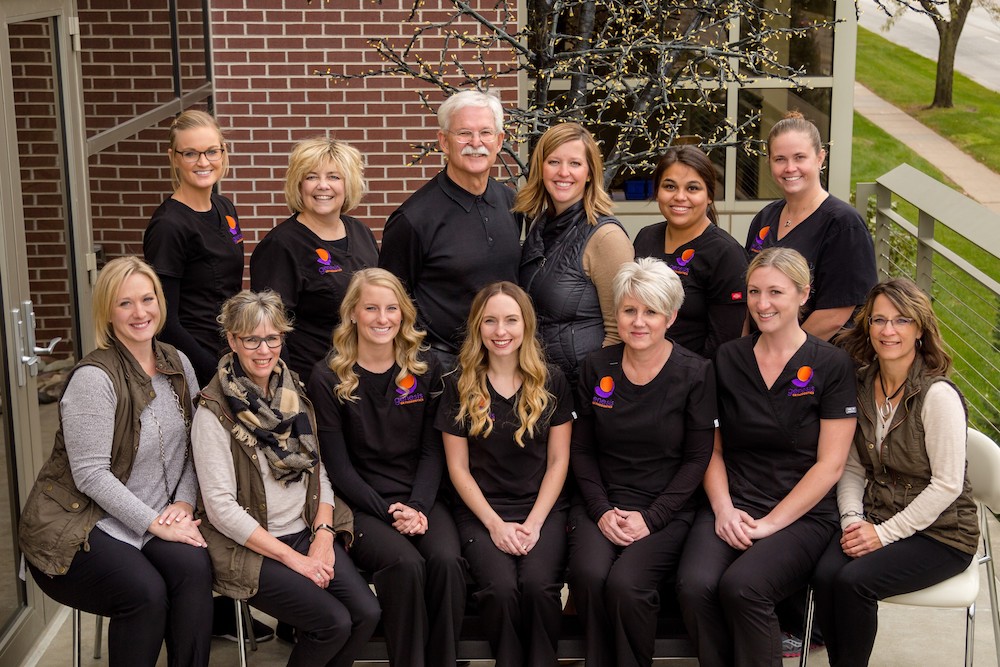 This practice prides itself on employing the most conscientious, dependable, qualified, and caring individuals possible. Each staff member contributes unique skills and a distinct personality, and each is highly valued. The office fosters staff development by cross-training within the office and by keeping current with the latest treatment techniques. Staff meetings are held periodically to share ideas and promote perpetual improvement in our services. Staff members are encouraged to take part in decisions that lead to the improvement of the practice.
In addition to skills, teamwork and dedication are critical to providing excellent care. Our staff strives to work together cohesively to best serve the needs of our patients and to promote an atmosphere of "putting others first."
The cornerstone of this orthodontic practice is the "golden rule":
"So in everything, do to others what you would have them do to you…"

– Matthew 7:12
We are dedicated to integrity, moral principles, the intrinsic worth of individuals, and the value of relationships. We do our best to be respectful, to communicate well, to maintain confidentiality, to promote preventive dental care, to create a relaxed and pleasant atmosphere, to maintain on-time scheduling, and to continually upgrade and expand our technical skills for the benefit of each patient. We are thankful for each person God places in our care, and we will try to build relationships that will honor Him.
We pledge to do all we can to make each patient's treatment a positive and worthwhile experience. We want our patients to smile beautifully for a lifetime!