The Genesis Orthodontics Staff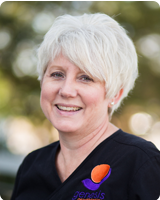 Diane
Diane graduated from Pius High School and then attended Mount Marty College in South Dakota. After finishing one year of nursing studies, Diane changed directions, returned to Lincoln, and went to Southeast Community College for dental assisting.
"I have been working for Dr. Glenn since 1985. I married my high school sweetheart, and we have two grown boys. I enjoy watching and playing tennis, scrapbooking and reading."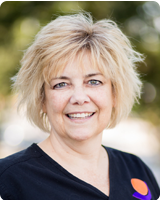 Kathy
Kathy holds a Bachelor of Science degree in dental hygiene, which she received from the University of Nebraska Medical Center College of Dentistry in 1987.
"I grew up in Falls City, Nebraska, attended the University of Nebraska, and then the College of Dentistry. I have worked as Dr. Glenn's hygienist ever since! I also am the patient coordinator for the office.
I have three children. Sam and Molly both attend the University of Nebraska-Lincoln, and Emma attends Pius X High School. I enjoy reading and cooking, but most of my spare time revolves around my kids' activities. Sam played football and baseball for many years, and both girls are involved in dance."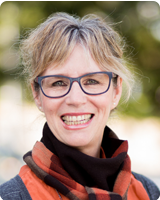 Terri
Terri graduated from Lincoln Northeast High School, before she attended Southeast Community College.
"I grew up in Lincoln and graduated from Lincoln Northeast High School. After being widowed in 1992, I have raised my four children by the grace of God. I have worked for Dr. Glenn since 2004 and enjoy going to visit my children. Jesus Christ is my Lord and Savior."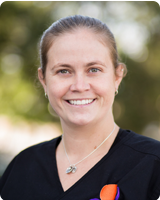 Kylie
Kylie graduated from Lincoln Southeast High School before graduating from the Southeast Community College Dental Assisting Program in October of 2002.
"I started working here the day after I graduated from Southeast Community College. I assist in the clinic and also provide the laboratory needs for the office. I was married in August of 2010, and my husband and I love the outdoors. We spend most of our time fishing, boating, hiking, and camping. We have two young daughters, and we love being parents!"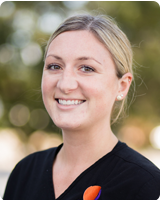 Amber
Amber graduated from Lincoln Northeast High School in 2005. She attended Southeast Community College and graduated from the dental assisting program in the spring of 2009.
"I was born and raised in Lincoln, and I began working for Dr. Glenn in July of 2010. In my free time, I enjoy being with my family and friends. I also like to stay active by playing volleyball year-round, both indoor and outdoor."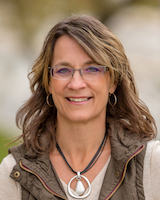 Janet
After graduating from Sutton High School, Janet attained her Insurance License as a Senior Sales Associate. Her love for children changed her career path to becoming a certified Preschool teacher. She enjoys interacting with patients and parents here at Genesis Orthodontics.
"I love spending time outdoors, cooking, and especially time with my two amazing children, Brayden and Bailey. I grew up on the farm, and one of my greatest joys is allowing my children to experience the life I had growing up!"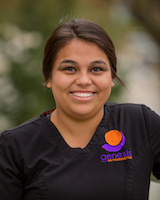 Jazmine
Jazmine graduated from Lincoln East High School before attending Southeast Community College where she earned her degree in Dental Assisting. She is now attending Nebraska Wesleyan University and working on a bachelor in Business Administration with a minor in Finance.
"I am part of the Oglala Iakota Sioux Tribe, and I'm very active and passionate about my culture. My family and I travel near and far to attend Powwows, and I compete in the women's fancy shawl category! During my free time, I love spending time with my bulldog Zeke!"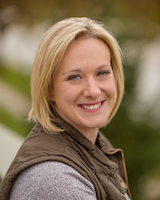 Angie
Angie graduated from Winside High School before attending Northeast Community College.
"I am originally from the Norfolk area. I was also able to spend a little time in Kansas City before I settled in Lincoln back in 2004 with my family. My dental industry career began with Americas Life Insurance back in 2004 also, where I was blessed with being able to wear many hats and work with many amazing people. My 3 daughters, ages 9, 11, 16 keep me very busy running to all their activities such as soccer, softball, band and dance competitions. We spend much of our free time volunteering at our church, the Cornhusker State Games or other local charities. We also love spending our time outdoors as much as we can."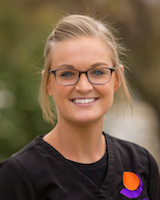 Morgan
Morgan was born and raised on a farm in Ashland, NE. Morgan graduated in 2017 from Iowa Western Community College as a Registered Dental Hygienist, and she is currently working on completing her Bachelor's in Dental Hygiene through Minnesota State University.
"I enjoy spending time with my family, baking, and being outdoors!"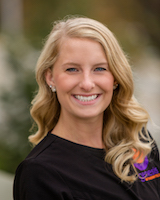 Emily
Emily graduated from Auburn High School in 2015 and then attended Southeast Community College in Lincoln where she completed her degree in Dental Assisting.
"I like being outdoors, playing volleyball and swimming with my friends! I also greatly enjoy food and will never turn down a piece (or 3) of cheesecake."